Are you looking for a proven dulcimer player who is a gifted teacher? Sue brings her remarkable skillset as a player and teacher to her workshops. Find out if Sue is available for your next event!
Contact Sue
Thank you for visiting Sue Carpenter's E-Press Kit Information web-page. Included are Sue's basic biography, workshops that she teaches throughout the United States at various dulcimer and folk music festivals, resume' information, reviews and news releases, and photos. If you prefer to receive a printed copy, please Contact Sue with your mailing address or call her at 903.883.3037.
If you have questions, also feel free to Contact Sue.
Audience Comments
Your love of music just pours out of you . . . .I can't begin to tell you how beautiful your playing is.
Everyone enjoyed your concert . . . .We had many people who said they were inspired to play dulcimer after hearing you.
Audience Comments
The flow is everything in your music-everything sings and dances throughout.
Audience Comments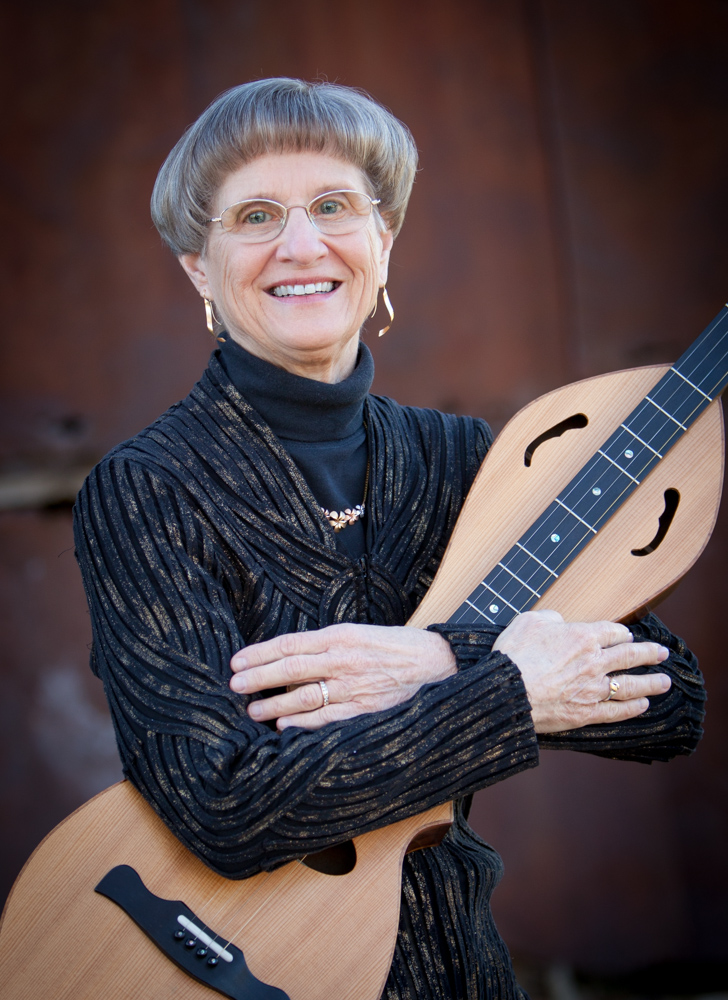 FESTIVALS
Autumn Hills Festival, Winsted, CT
Buckeye Dulcimer Festival, Ashley, OH
Cranberry Dulcimer Gathering, Binghamton, NY
Downeast Dulcimer and Harp Festival, Bar Harbor, ME
Dulcimer Camp, Morehead State University, Morehead, KY
Dulcimer Chautauqua, New Harmony, IN
Dulcimer Days Festival, Roscoe Village, Coshocton, OH
Dulcimer Daze, Wilmington, VT
Dulcimer Retreat, Madisonville, TX
Dulcimer Workshop, Boone, NC
Flower Carol, Watertown, MA
Fort New Salem Dulcimer Weekend, Salem, WV
Glen Rose Festival, Glen Rose, TX
Great Black Swamp Dulcimer Festival, Lima, OH
Heartland Dulcimer Camp, Parkville, MO
Hill Country Acoustic Music Camp, Kerrville, TX
Housatonic Dulcimer Celebration, New Milford, CT
Kentucky Music Week, Bardstown, KY
Lagniappe Dulcimer Fete, Baton Rouge, LA
Lone Star State Dulcimer Festival, Glen Rose, TX
Mid-Winter Dulcimer Festival, Shelby, NC
Mountain Dulcimer Music Fest, Albany, NY
Mountain Dulcimer Week, Cullowhee, NC
NGFDA Fall Festival, Unicoi, Helen, GA
Northeast Dulcimer Symposium, Blue Mountain Lake, NY
Palestine Old Time Music Festival, Palestine, TX
Sam Fest, Houston, TX
Saw Dust Festival, Bennington, OK
Southeast Texas Dulcimer Festival, Silsbee, TX
Summer Solstice Folk Music Festival, Calabasas, CA
Swannanoa Gathering, Warren Wilson College, Asheville, NC
Winter Dulcimer Festival, Stroudsburg, PA
Winter Festival of Acoustic Music, Irving, TX
COFFEEHOUSES
Caffe Lena, Saratoga Springs, NY
Eighth Step Coffee House, Albany, NY
Pacific Trader, Chatham, NY
Pickin' Porch, Townsend, TN
COMMUNITY EVENTS
Albany Tri-Centennial, Albany, NY
Albany Tulip Festival, Albany, NY
Cotton Jubilee, Greenville, TX
First Night Festival, Albany, NY
LIBRARIES, MUSEUMS
Doylestown Public Library, Doylestown, PA
Frederick House, Guilderland Center, NY
James A. Michener Library, Quakertown, PA
Nassau Free Library, Nassau , NY
Shaker Museum, Old Chatham, NY
Denton Country Historical Museum
RADIO
WAMC, Albany, NY
WRPI, Troy, NY
Webcast with Stephen Seifert
Patterns and Patchwork: Mountain Dulcimer Fingerpicking Made Easy
Reviewed by Carrie Crompton
Dulcimer Players News
Volume 18, Number 3
July/September 1992
I know a flautist who knits as avidly as she plays music; a guitarist who quilts; a mountain dulcimer player who spins. All will attest that there are connections between the textile arts and music at the levels of patterning and rhythm. I've never seen the connections articulated so clearly, though, as in Sue Carpenter's Patterns and Patchwork.
Sue's introduction states: "In patchwork quilting, four basic geometric shapes-the square, the rectangle, the triangle, and the parallelogram-are used in various combinations to create an overall design. In a similar way, melody-pattern picking uses four basic picking patterns-the brush, the pinch, alternating fingers, and the roll-in various combinations to create a melodic instrumental arrangement."
The next 152 pages give step-by-step instruction in these picking patterns, with exercises and musical examples to illustrate each pattern, as well as combinations of patterns. The repertoire is basic: "Shady Grove," "Shortnin' Bread," "Long, Long Ago," and so forth; but the arrangements are the nicest I've ever played and allow the player to concentrate on technique.
I believe this is the most complete instructional manual on right-hand technique for the mountain dulcimer yet published. It is very clear and easy to read with computer-generated notation and tab, and attractively illustrated. Perhaps the most valuable part of the book for me is the way it reveals patterns I normally perceive intuitively (ears and fingers "knowing" things my mind didn't bother to analyze) in a very clear visual, logical fashion.
This is a finely crafted, useful book, one that is sure to become a standard tutor for dulcimer players. And what a boon for us teachers!