What's New!
Sue proudly welcomes you to her new website and announces the release of her new duet book Joined in Harmony. Please pardon the changes while we continue to refine the new site.
About Sue Carpenter
Sue started playing the mountain dulcimer in 1981 and has been performing and teaching since 1982.  When Sue Carpenter first played a mountain dulcimer she was immediately captivated by its simplicity and challenged by its fingerpicking possibilities.  As an instrumentalist, she is best known for her expressive style and exceptional technical ability.  She delights her audience and balances her repertoire with a wide range of styles and tempos: traditional, folk, original compositions, ragtime, fingerpicking, and strumming.
Her innovative fingerpicking style has won her many awards.  Early in her career, Sue won a third place in 1983 and a first and two second places in 1984 at dulcimer competitions in Coshocton, Ohio.  Most recently, Sue became the 2005 National Mountain Dulcimer Champion at the Walnut Valley Festival in Winfield, KS, after placing second in 2003.
As a teacher, Sue is well known for her challenging, highly organized and intensive methods, nurturing patience, and energetic enthusiasm that make learning fun.  She is a favorite workshop leader and performer at dulcimer festivals from Maine to California.  Before moving to Texas, Sue taught for many years for Old Songs and The Heldeberg Workshop, in the Albany, NY, area; and in 1985, she founded the Dulcimer Association of Albany.  In Texas, Sue continues to teach private lessons and has become a regular workshop instructor at several state dulcimer festivals.
Born and raised in Quakertown, PA, Sue likes to think that her love for the mountain dulcimer was rooted in the Pennsylvania Dutch Country even before she knew about dulcimers or their German zither heritage.  After years of playing piano and organ, Sue finally felt "at home" when she picked up a dulcimer for the first time, knowing that this was the instrument she had been unconsciously searching for all her life.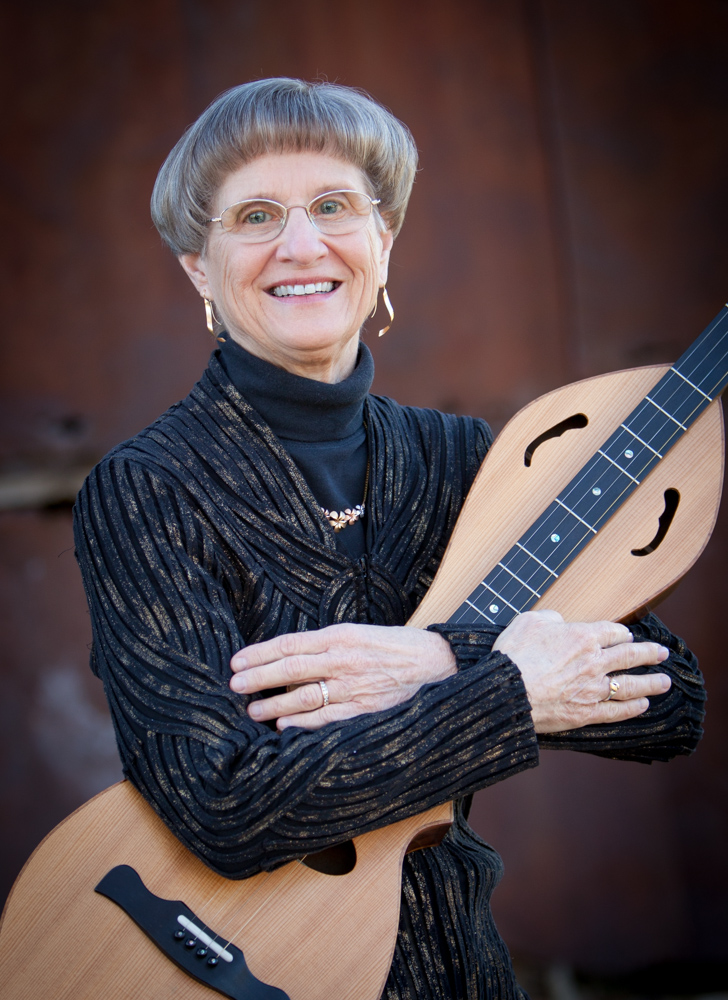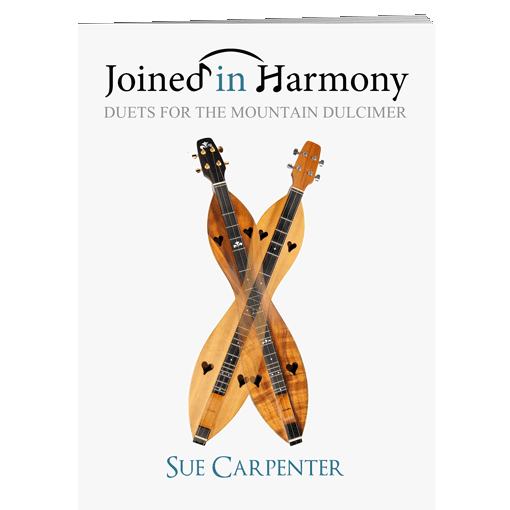 Joined in Harmony
Just released in early 2014, Joined in Harmony Duets for the Mountain Dulcimer by Sue Carpenter is a must have for dulcimer players.
Purchase Today
View Sue's Online Catalog
View Sue Carpenter's online catalog. Sue sells a variety of products geared towards dulcimer players. All levels can benefit from Sue's unique style of teaching.
View Catalog